International Air Ambulance Services Available for Patients Traveling Virtually Anywhere on Earth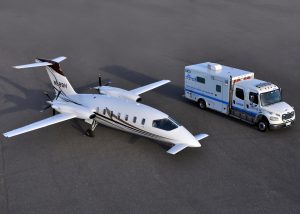 For medical assistance during international travel, rely on Air Ambulance Worldwide. We can provide medical assistance and safe travel to virtually anywhere on the globe for patients who injured themselves or became ill while abroad and are in need of emergency or non-emergency care.
Partnering with Air Ambulance Worldwide for your international travel assistance is the right choice because:
We have an unblemished safety record, an ARGUS International gold rating, and have been awarded EURAMI certification.
Each patient is assigned his or her own flight coordinator, who handles all of the details of the process, including ensuring that all medical records arrive at the patient's destination.
We have a highly-trained medical team with at least five years of intensive care experience to confidently handle any medical emergency.
Depending on the needs of the patient, we can offer private air travel on our fully equipped aircraft, or a medical escort to accompany the patient aboard a commercial flight and tend to their medical, hygiene, and comfort requirements. Our flight coordinator can even arrange for the use of a stretcher for an international commercial flight. In any service we provide, the patient is accompanied from bedside to bedside, ensuring the most comprehensive service available during every leg of the transportation process.
For more information about arranging your international services, contact Air Ambulance Worldwide by email or by calling 727-781-1198 or 877-922-9675 today.