Air Ambulance Flights to and from Guatemala City, Guatemala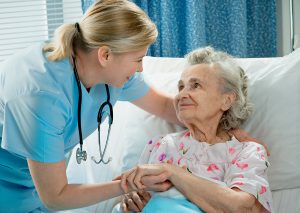 If you, your loved one, or your patient needs an air ambulance to or from Guatemala City, Guatemala, Air Ambulance Worldwide is the company you can trust to get you where you need to go safely. We perform a number of medical air transportation services for patients around the world whose levels of health range from stable to critically ill.
When you call our dispatch and information center, which is open 24/7, one of our friendly and knowledgeable flight coordinators will help determine which services are best for you, answer any questions you have, and walk you through the process of having the patient transported step-by-step. If the patient who needs an air ambulance to or from Guatemala City is stable but requires medical assistance, we can arrange stretcher accommodations on a commercial flight and/or for a medical professional to travel with them. If the patient needs more intensive medical attention, we can transport them on one of our private planes, which are fully equipped and staffed based on the patient's needs.
No matter which service you need, Air Ambulance Worldwide's highly trained medical professionals will provide you with compassionate, attentive care throughout the duration of your trip. Members of our medical staff have at least 5 years of emergency medicine, CCU, ICU, or pre-hospital training. We have specialists like pediatricians and geriatricians on standby so that we can assist all types of patients. Additionally, our medical professionals have a variety of other certifications, such as Basic Life Trauma Support, Critical Care Nursing, and Advanced Life Trauma Support. Regardless of your condition, you can rest assured knowing that we'll assemble a team who will be able to meet all of your specific needs.
We would be happy to tell you more about the services Air Ambulance Worldwide provides for patients traveling to or from Guatemala City. You can reach us at 877-922-9675 or 727-781-1198.