Air Ambulance Services Offered in and Around Dominica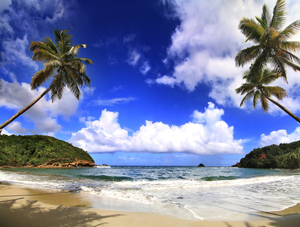 For emergency or non-emergency air ambulance services in the Dominica area, turn to the skilled team at Air Ambulance Worldwide. We provide a variety of medical transport services, including private care on one of our aircraft or a medical escort on a commercial flight, to safely transport you, your loved one, or your patient to anywhere in the world.
At Air Ambulance Worldwide, we strive to make the entire transport experience as easy on our patients as possible. This starts on the ground where we will coordinate the pickup of the patient from their home, hospital, or other location. Once airborne, our team will provide medical assistance as needed. In fact, every medical staff member at Air Ambulance Worldwide has a minimum of five years of ICU/CCU experience, which provides peace of mind that we can offer care to the patient while in flight. On the ground, we will transport the patient to his or her destination, ensuring continuity in care, which is so valuable in medical transport situations.
Some other benefits to putting your trust in the medical transport services that we offer in Dominica include:
We have a sterling flight safety record as evidenced by our Gold Argus Rating
Our medical staff offers a variety of transport services on flights for patients who have been cleared to fly commercially
Our pilots have extensive experience flying many different aircraft and will get the patient where they need to go
Having our services available to you at a moment's notice can provide much needed peace of mind. We are available 24 hours a day and in many cases can make your arrangements in between two and four hours. For more information about our medical transport services to or from the Dominica, area, contact Air Ambulance Worldwide at 877-922-9675 or 727-781-1198 today.