Elite Air Ambulance Services to or from Denver, CO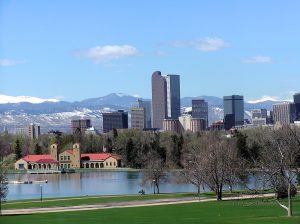 If you or a loved one is in need of urgent air ambulance services to or from Denver, Colorado, Air Ambulance Worldwide is the company you can trust for safe and comfortable transportation. When you first contact us, one of our dedicated flight coordinators will work with you to determine the best course of action for the patient's specific medical needs. You will never get an automated voice service – we are available to speak with you 24 hours a day, seven days a week. Once the appropriate service has been decided upon, we will plan and oversee every aspect of the transfer to provide the smoothest, safest trip possible.
When you turn to Air Ambulance Worldwide for urgent care transportation to or from Denver, CO, some of the medical air services we provide include:
Air ambulance transportation: This is a comprehensive bedside-to-bedside service in which at least two extensively trained medical personnel will accompany the patient throughout the duration of the journey. We can locate and arrange for admittance into a receiving facility, set up the appropriate ground transportation, and provide all necessary medical care needed for the length of the trip.
Commercial medical escort: If you, a loved one, or a patient in your care is unable to travel alone on a commercial flight, an Air Ambulance Worldwide nurse can accompany the patient and provide full bedside-to-bedside care. This includes transportation to and from the airport, providing any wheelchair or oxygen services needed, as well as offering basic hygiene care and medication administration throughout the trip.
Commercial stretcher: If the patient is in need of stretcher services on an international commercial flight, we can make all necessary arrangements and provide a nurse or doctor to accompany the patient for the duration of the flight.
No matter what service you, a loved one, or a patient in your care is in need of, we are here to provide you with the peace of mind, safety, and comfort that only comes from working with a world-class mobile intensive care provider. To learn more about the services we provide to and from Denver, CO, contact Air Ambulance Worldwide today.