Air Ambulance Options for Patients in Cozumel, Mexico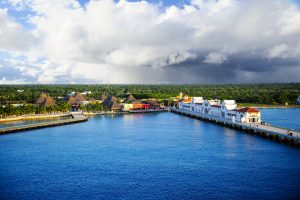 If you need air ambulance services in Cozumel, turn to the experts at Air Ambulance Worldwide. We specialize in helping patients from around the world arrive at their destinations safely and on time. Whether you, your loved one, or your patient needs to fly to or from Mexico on a commercial flight with medical accompaniment or on a private, personalized medical flight, we're here to help. We transport patients of all ages and of all levels of health anywhere they need to go.
Some examples of the air ambulance options we provide for our patients include:
Medical escorts – For medically stable patients who can fly on a commercial flight but require some assistance, this is the best option. One of our highly trained medical team members can escort you, your loved one, or your patient through all steps of air travel, from their starting location to their destination.
Commercial stretcher service – We can work with airlines to accommodate the needs of people who require a stretcher or other medical equipment when they're traveling on a commercial flight to or from Cozumel. This means we can streamline the security check process, ensure you have privacy on the flight, and make air travel more comfortable for you altogether.
Private medical transport – This air ambulance service is a great option for patients who aren't healthy enough to travel on a commercial flight and who require ongoing treatment. We can get you wherever you need to go in one of our private planes flown by a highly experienced pilot.
To learn more about the services Air Ambulance Worldwide offers patients traveling to and from Cozumel and elsewhere in the world, please contact us at 877-922-9675 or 727-781-1198.