Find a Trusted Air Ambulance Company with Service to and from Nassau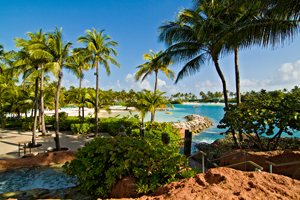 When you need an air ambulance company that you can rely on to get you to or from the Nassau area, turn to the professionals at Air Ambulance Worldwide. We have extensive experience handling medical transportation of patients of all ages across the globe. Whether you need to get to or from The Bahamas, we can help. As a full-service air ambulance company, we have many different transportation services for patients who are unable to travel on their own and will be glad to thoroughly explain your options.
At Air Ambulance Worldwide, we serve every continent on the globe, with the exception of Antarctica, and have extensive experience helping men, women, and children get where they need to go safely. We have an impeccable safety record and every member of our medical team has a minimum of five years of ICU/CCU experience, which provides peace of mind to our patients that they are in good hands. When you turn to our air ambulance company, we'll coordinate every aspect of your Nassau travel, including scheduling ground transportation to and from the aircraft, as well as the transfer of medical records to the receiving physician to ensure continuity of care.
Here are a few examples of the transportation services that we provide:
Private transportation – We can transport patients aboard one of our specially equipped aircraft just about anywhere in the world they need to go. These flights are manned by highly experienced pilots and staffed with medical professionals.
Commercial stretcher service – Our air ambulance company will work closely with a commercial airline to accommodate patients who must remain in a stretcher for the duration of their international flight. A medical professional will travel with the patient, ensure a privacy curtain is installed, and attend to any needs that the patient may have.
Commercial medical escort – We will accompany a patient who chooses to fly commercially, while ensuring that all of the patient's medical, health, and hygiene needs are met.
To learn more about what makes our air ambulance company unique and how we can handle your travel to or from Nassau, contact us by calling 877-922-9675 or 727-781-1198.