Global Air Ambulance Service to or from Cleveland, OH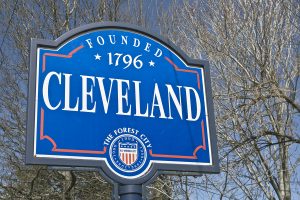 At Air Ambulance Worldwide, we strive each and every day to provide the safest, most convenient medical air transportation available for those who need medical care as they travel to or from Cleveland, OH. We have provided exemplary service to medically compromised men, women, and children all around the world, earning their trust by providing highly trained medical supervision and specially equipped, state-of-the-art aircraft. Every patient entrusted to our care since our founding in 2004 has arrived at his or her destination safely and without incident, making us one of the most trustworthy air ambulance providers available.
We offer three levels of medical air transportation service for those traveling to or from Cleveland, OH. These services are:
Air ambulance – With this bed-to-bed service, at least two of our experienced medical personnel accompany the patient throughout the trip. This includes assistance in locating and arranging for a receiving facility in Ohio or your destination city from there. Our staff also includes an insurance expert who will assist with making claims with your insurance company.
Medical escort – We assign an appropriately trained companion to accompany a patient who is not able to comfortably fly alone. This service includes assistance with ground transportation, luggage checking and retrieving, boarding and deplaning, wheelchair access, and any medical treatment necessary during the trip.
Stretcher flights – Our flight coordinator will arrange a commercial flight (international only) with extra room for a stretcher and all other necessary medical equipment.
Contact Air Ambulance Worldwide today to learn more about our extraordinary range of medical transport services and how we can help you, a loved one, or a patient in your care, travel safely to or from Cleveland, OH.