Air Ambulance Worldwide Serves Travelers Flying to or from Cardiff, Wales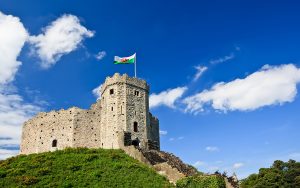 Air Ambulance Worldwide provides elite-level medical transportation assistance to or from Cardiff, as well as other major cities in Wales, helping patients fly safely and comfortably when they are too ill or injured to travel alone on a commercial air flight. We have earned an ARGUS Gold rating, been awarded certification from the European Aero-Medical Institute (EURAMI), and have remained incident- and accident-free since our founding in 2004. Whether you are looking to secure assistance for a patient under your care, a loved one, or for yourself, you can trust that Air Ambulance Worldwide will provide the level of service you need for optimal peace of mind.
We offer several tiers of service to and from Cardiff, Wales, including:
Air ambulance flights for patients who are severely injured or ill and require medically supervised transportation
Non-emergency medical escorts on commercial flights for patients who are unable to safely travel alone in comfort
Commercial air stretcher flights for those patients who need to remain prone during the transportation process
When you choose us to handle your medical transport needs, you will be assigned an experienced, compassionate flight coordinator who will oversee all of the details of the process before, during, and after your flight, including arranging transportation to and from the airport. Your coordinator will even make sure all pertinent medical records are delivered as well.
Contact Air Ambulance Worldwide today at 877-922-9675, or by e-mail. Discover for yourself why so many people around the world, including those traveling to or from Cardiff, Wales, have chosen us to handle all of their medical transportation needs.