Safe and Reliable Air Ambulance Services to and from Cape Town, South Africa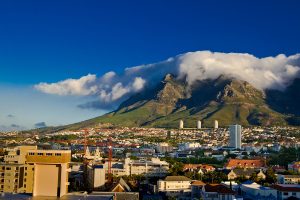 Air Ambulance Worldwide is proud to provide medical transportation services to and from Cape Town, South Africa, or anywhere else in the world. As a leader in the air ambulance industry, we are dedicated to providing our customers with the highest level of care and comfort possible. In fact, our focus on customer satisfaction as well as our adherence to the most stringent medical protocol and unblemished safety record, have earned us the EURAMI accreditation as well as an ARGUS Gold rating.
No matter what transportation needs you, a loved one, or a patient in your care might require, we are here to assist you 24 hours a day, seven days a week. Our dedicated flight coordinators will work with you to determine the best mobile intensive care service based on the patient's medical condition. Some of the services we offer to and from Cape Town, South Africa, include:
Air ambulance flights – Our private medical flights are full bedside-to-bedside services that assist the patient through every aspect of his or her journey. This service includes any necessary ground transportation, a team of at least two medical personnel, and the location and arrangement of a receiving facility.
Medical escorts – This non-emergency service is ideal for patients who are able to travel commercially but need medical assistance throughout the trip. One of our Air Ambulance Worldwide nurses will accompany the patient in first class and provide any required medical equipment, such as a wheelchair or oxygen tank, as well as basic hygiene care and medication administration.
Commercial stretchers – For patients in need of stretcher equipment on an international commercial flight, Air Ambulance Worldwide can make all necessary arrangements with the airline to ensure that the required medical equipment is installed and ready upon the patient's arrival.
To learn more about the emergency and non-emergency mobile transportation services we provide to and from Cape Town, South Africa, or anywhere else in the world, contact Air Ambulance Worldwide today.