Air Ambulance Services Made Available to and from Barbados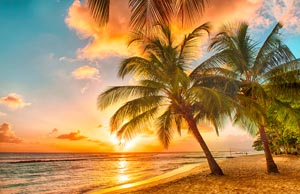 If you are in need of immediate air ambulance service into or out of Barbados, put your trust in the highly experienced team at Air Ambulance Worldwide. We specialize in transporting patients across the globe and our dedicated staff is available to you 24/7 to help coordinate travel plans. Whether you need transportation for yourself, a loved one, or your patient, let us help you. We can plan a flight in as little as two hours, if needed.
At Air Ambulance Worldwide, we strive to make the entire medical transportation process as easy from start to finish as possible. We have a team of highly trained flight coordinators who can plan every aspect of the process, including transportation to and from the air ambulance in the departure and arrival cities. Air Ambulance also has a team of medical professionals who each have a minimum of five years of ICU or CCU experience who will provide top quality medical treatment while the patient is under our care. We even have a medical insurance professional on staff who can work with you to fill out any paperwork, track claims, and ensure that you get the support that you're entitled to. We truly have your back through the entire experience and will get you to or from Barbados when you need us most.
Additionally, our air ambulance team:
Has an impeccable safety record and can boast a Gold ARGUS Rating
Includes seasoned pilots who can fly a number of different medical transportation planes to meet your specific needs
Features medical escort staff who can provide accompaniment on a commercial flight if the patient is cleared to fly
Can get you just about anywhere in the globe you need to go
When you need to organize rapid, reliable medical transportation services in or around Barbados, put your trust in our internationally recognized and respected company. Contact Air Ambulance Worldwide today by calling 877-922-9675 or 727-781-1198 to learn more.